If the title weirds you then you are in for a surprise. We know potato is a superfood and the added sweetness makes it easy to eat or drink. Drink? Yes you read that right, here we will answer "can you juice a sweet potato?" also what are the benefits of it.
You might be surprised to hear that most of us do not meet the daily fiber intake which comes from vegetables. They can be many reasons but mostly it is because vegetables are harder to prepare and cook, there is also the fact that some of them do not taste great for us to enjoy.
So we have come up with a way recipe to juice sweet potatoes and try to intake daily recommended fiber. What's your favorite vegetable?
Today's post will show you how easy it is to make sweet potato juice at home with a Vitamix blender. You can then use this recipe as the basis for other juices like carrot or beetroot as well.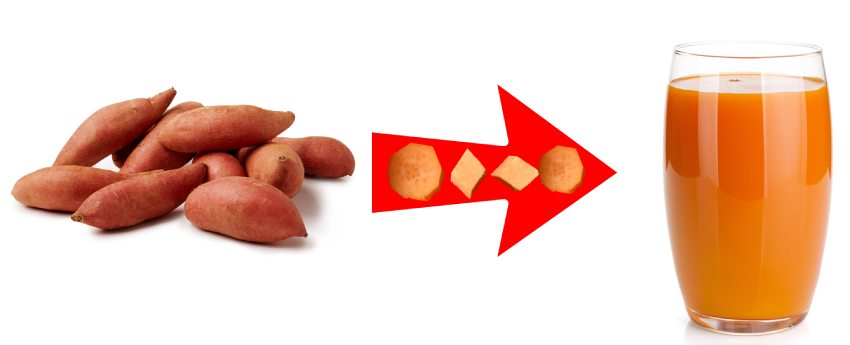 Why are sweet potatoes good for you?
Sweet Potatoes are high in Vitamin A, C, and potassium. Like many other vegetables, if you eat a variety of different colored plants (or vegetables), you are also getting various other nutrients and vitamins.
On their own, sweet potatoes can be pretty bland tasting. However, when made into juice, they taste more like apples or pears than the actual vegetable. This is partly thanks to the natural sugars found in this nutritious vegetable, and it's what makes them a good choice for juicing.
What's more, sweet potatoes are also a great source of soluble fiber, which helps stabilize blood sugar levels. That means, if you want something to eat after your juice fast (a personal favorite is an avocado), then you're less likely to feel hungry and tempted to snack on unhealthy food. Sweet potatoes can also help protect against colon cancer and should be part of your regular eating habits.
How to juice a sweet potato?
The most basic sweet potato juice is very simple and tastes well, and you probably already have the ingredients in your kitchen. All you need is some fresh organic ginger, a cup of water, and some peeled and chopped sweet potato. To make one glass of sweet potato juice, mix 1/4 cup of grated sweet potato with 3/4 of water and half an inch of sliced ginger (maybe less depending on the freshness of the ginger). You can blend these ingredients immediately and then drink the juice while it's still fresh. I used my trusty Vitamix E310 Explorian Blender to make this juice, and you can buy it from Amazon.
Can you juice a Sweet potato with other ingredients?
But if you want something more exotic and if you are tempted you can try some of the other juicing recipes that we have in this article. Or if you've already been juicing for a while, then perhaps you may want to experiment with your own recipe. Here are some simple ideas to get you started:
For a basic vegetable juice, mix together 2 carrots, 1/2 cucumber, and 1 sweet potato.
For something more fruity, add a cup of strawberries and bananas to that basic vegetable juice recipe.
Substitute the banana with an apple for a sweeter taste.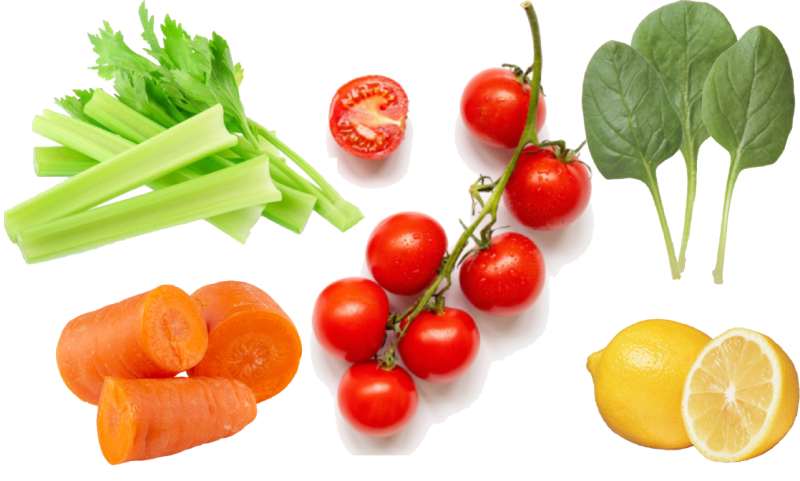 You can also get creative with your own juices once you get used to the idea of juicing. Try thinking about what each ingredient tastes like, and then think about how you can combine ingredients that complement each other. Sweet potatoes are great for making fruit-flavored juices, but you don't have to stop there – try combining the sweet potato with lemons or limes, apples or pears, or strawberries, blueberries, or raspberries.
Give your taste buds a surprise and you might surprise yourself.
FAQs:
Here are some of the questions that we get asked about sweet potato juice:
How long will a glass of sweet potato last?
The best way to store your fresh juice is in an air-tight container, I used the mason jars. You can then put it in the fridge, and you'll still be able to drink it the next day. The flavor will be a little different, but it will still taste good. However, if you want to store your juice for longer, then you can freeze it. This is particularly useful if you're on a juice cleanse or detox and don't want to waste any nutrients from your vegetables.
To know more check my other article on how long can I store fresh juice.
Can I use canned sweet potatoes?
Yes, but you'll be losing out on some of the vitamins that are in fresh sweet potatoes. However, if you're planning to freeze your juice then canned ones will make things easier for you!
How do I pick a sweet potato?
It's important to choose good quality sweet potatoes. You can tell that they're of high quality if they have smooth skins and no scars or bruises. You want to look out for any signs of mold on the skin as well- this can mean that the sweet potato is starting to rot.
Are sweet potatoes good for weight loss?
Yes! Sweet potatoes are great for losing weight because they're so full of fiber. This means that you'll feel fuller for longer, and therefore less likely to snack on unhealthy foods between meals.
Are sweet potatoes good for skin health?
Yes! Sweet potatoes are rich in Vitamin A, which is an important nutrient in maintaining healthy skin. They're also packed with antioxidants that will help to fight off free radicals.
Are sweet potatoes good for detoxing?
Yes! Sweet potatoes are one of the best foods to include in a juice cleanse or detox because they're so nutrient-dense. This means that you'll get more vitamins, minerals, and antioxidants from your juices, which help to keep your body healthy during the cleansing process.
Are sweet potatoes good for muscle building?
Yes! Sweet potatoes are great for fueling your body with energy so that you can bulk up and build muscle. They're also rich in Vitamin B6, which is essential when it comes to protein metabolism.
Are sweet potatoes good for energy?
Yes! Sweet potatoes are rich in B vitamins, which help to give you more energy. They're also packed with Vitamin A and iron, both of which will make sure that your body can keep fighting off fatigue throughout the day!
How many calories are in a sweet potato?
One medium-sized sweet potato which weighs about 100g (3.5 Ounces) will contain around 86-90 calories. You can eat the skin as well without any problem – this will give you some extra fiber, which fills you up for longer! But don't forget to wash it thoroughly.
In conclusion…
Sweet potatoes are a fantastic ingredient to start juicing with. No wonder they are called superfoods, and there's plenty of ways that you can experiment with sweet potato juice recipes. If you want some more ideas for ingredients you can start juicing with, check out our various guides.
Was this article helpful?