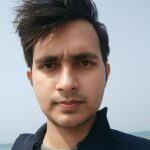 Welcome to Juicer Advices,
I'm Kazi Al Imran, and I've been juicing for a little while now. I know a lot about it. That's why my blog is all about juicing advice and tips.
If you are looking to learn more about juicing in general or want some advice on how to get started with your first juice, my blog at JuicerAdvice.com will have all the information you need!
Feel free to reach out at admin@juiceradvices.com with any questions or comments you may have on this topic!