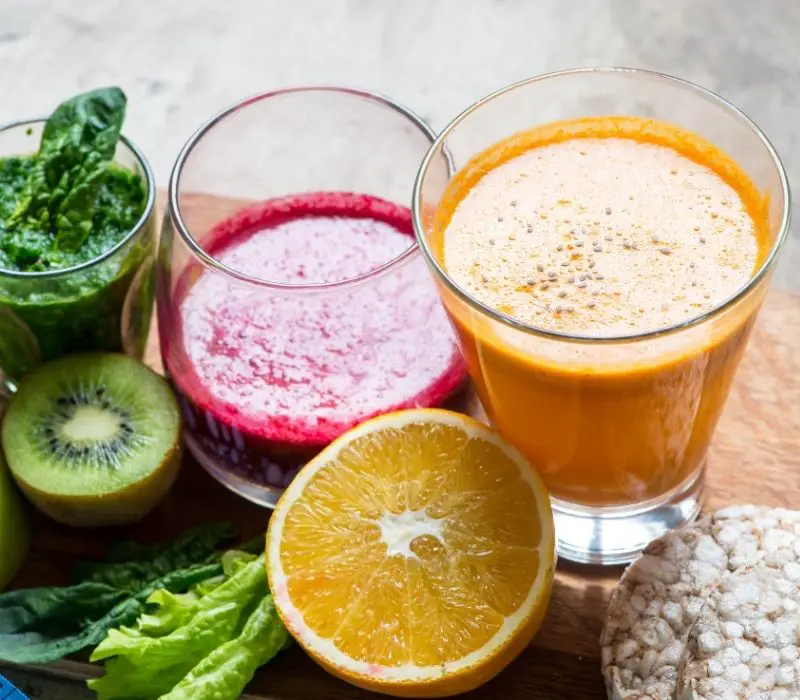 Detox juice recipes are essential to boost your body's cleansing abilities, increase your immunity and natural weight loss. Cleanse your body with my favorite fruit and vegetable juice recipe combos below.
The fastest way to cleanse your body is by detox juice. Digesting juice is fast, easy, and does not put much pressure on our body, like that of the energy drinks. Some specific fruits and veggies that are very good for cleansing, detoxing & immune boosting. You'll find that I use a lot of the same produce in these recipes. Here's why…
Cucumbers and celery are natural diuretics.
Beets are great for liver cleansing.
Lemons, ginger, and apples aid in cleansing the entire body.
Cranberries are good for cleansing the bladder.
Greens nourish our cells and clean them at the same time.
Dandelion greens are especially good for cleaning the liver.
Now you know the secret ;), Good to know, right? My advice is to avoid any ice or sugar. As ice decreases the temperature of the core which is always maintained between  97 °F (36.11 °C) to 99 °F (37.22 °C). But, by drinking anything cold, our body first has to stabilize the temperature of the digestive system and the drink. This decreases our digestive capabilities and can lead to bad digestion. And Sugar, well sugar is also known as White poison (period).
THE DETOX JUICE RECIPES
CARROT CUCUMBER DETOX JUICE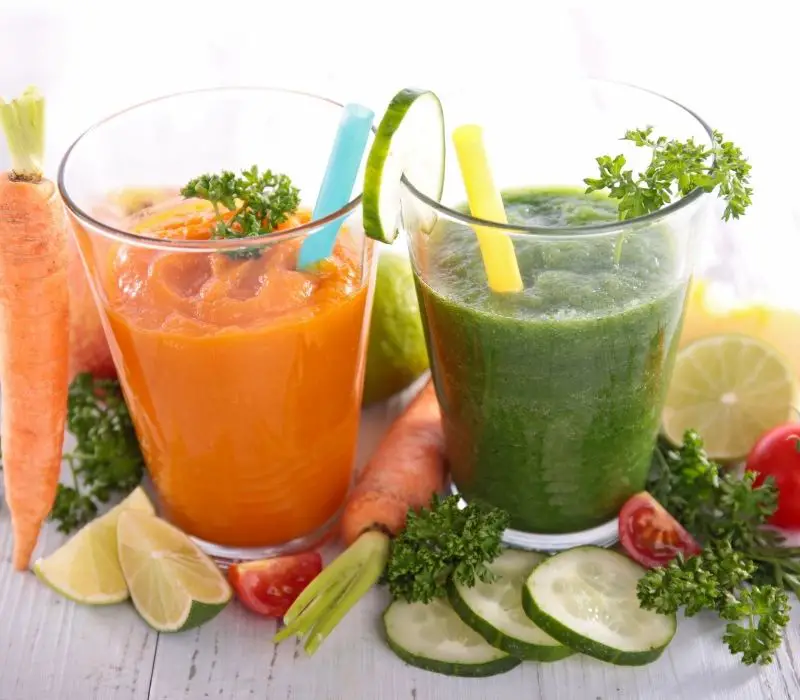 3 or 4 carrots
1 cucumber
Half of beet
Half lemon
1 inch (2.54 cm) of ginger root
This detox juice is packed with vitamin A, anti-inflammatory, diuretics, and other useful substances. Vitamin A is responsible for optimum eyesight, skin health, production of White Blood Cells, liver detoxing, and lung repairing (especially for all flu and smokers).
CUCUMBER BEET JUICE
1 cucumber
3 carrots
1 beet
2 stalks of celery
1 handful of parsley
Half lemon
The Cucumber and Beet juice is an upgrade to the previous portion. The health benefits of the carrot cucumber cleansing are present and the addition of celery and parsley introduces vitamin K & minerals like Potassium (K) and folate. This improves blood function, increases the production of white blood cells, helps in heart-related diseases (blood pressure), and also slowly but surely improves the blood sugar level.
CUCUMBER JUICE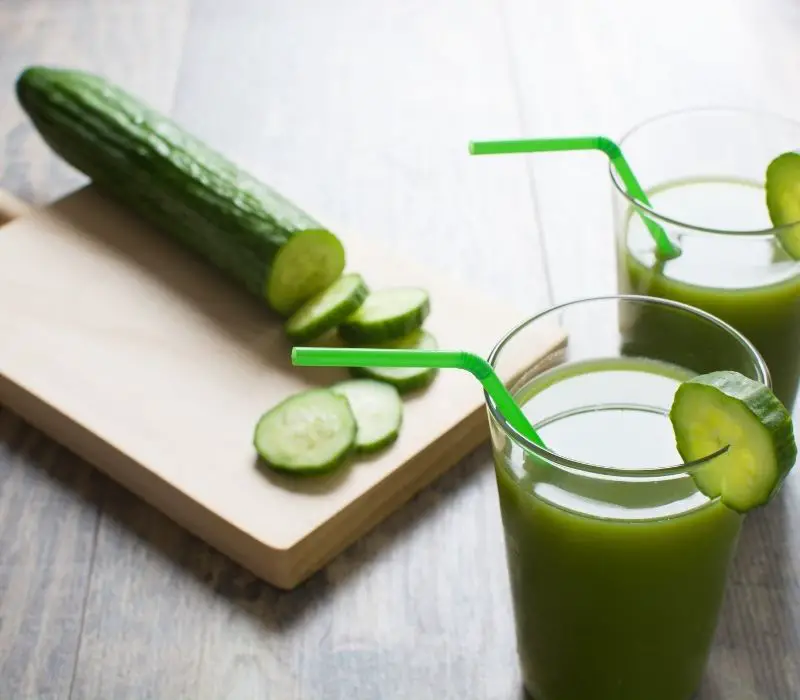 One Cucumber and Half lemon
This cucumber juice will remove excess salt that has been added up by eating all those fast food. This juice will also cleanse your colon and remove any built-up toxic in the big intestine.
TOMATO WITH A KICK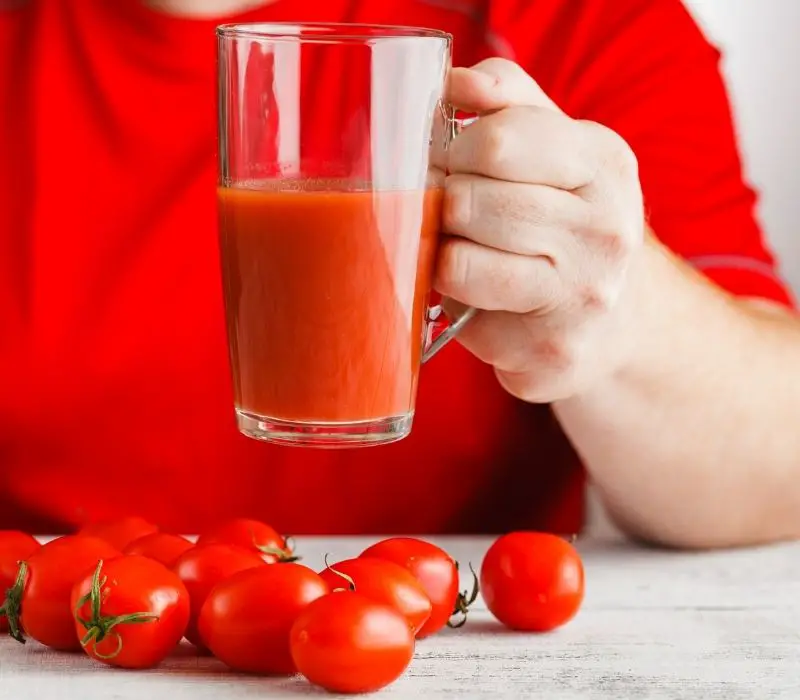 2 tomatoes
2 green lettuce leaves
2 radishes
4 parsley sprigs
Half lemon
The kick is to the flu, this detox juice is packed with vitamin C and antioxidants. People suffering from heart disease, cancer, cholesterol & flu can benefit from this green juice.
VEGGIE MIX JUICE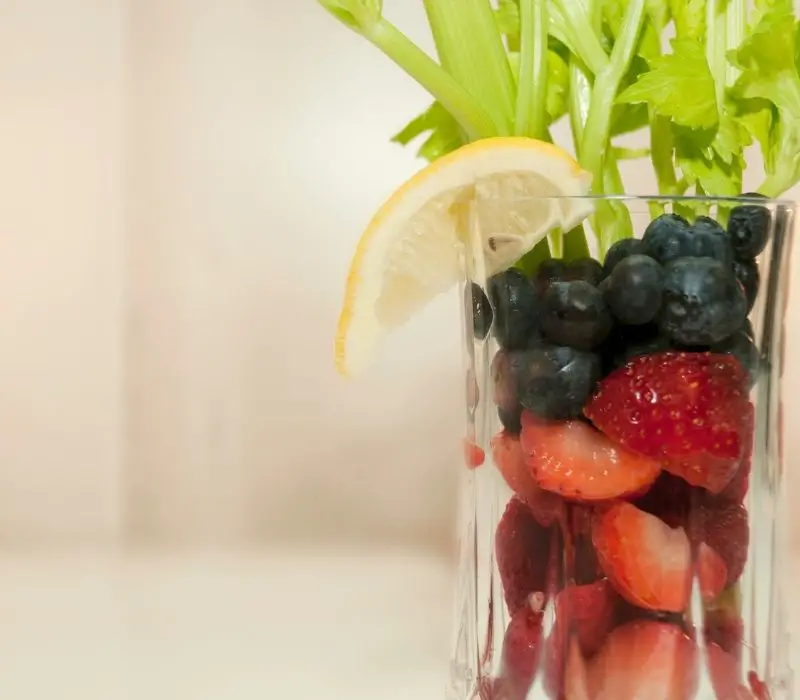 3 or 4 carrots
2 celery stalks
Half beet
2 broccoli florets and
Half lemon
The inclusion of broccoli in this detox juice will bring in the B vitamins along with A, C, E & K. The minerals such as calcium, iron, magnesium, potassium, and selenium increase bone health, tissue, skin, and overall body. With the added benefit of carrot and celery.
CUCUMBER APPLE JUICE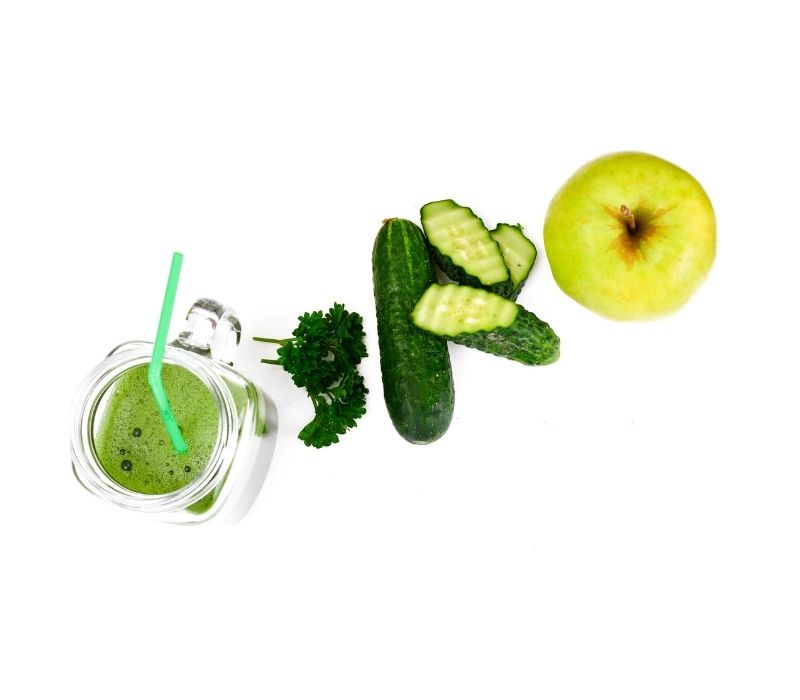 2 stalks of fennel
Half of cucumber
Half green apple
1 handful of mint
1 inch (2.54 cm) of ginger root
This recipe is shockingly good tasting. The fennel, green apple, and mint responsible for the taste and scent. This portion helps you in digestion, anti-inflammation, suppresses appetite, weight loss, and has anti-cancer properties.
CABBAGE SALAD GREEN JUICE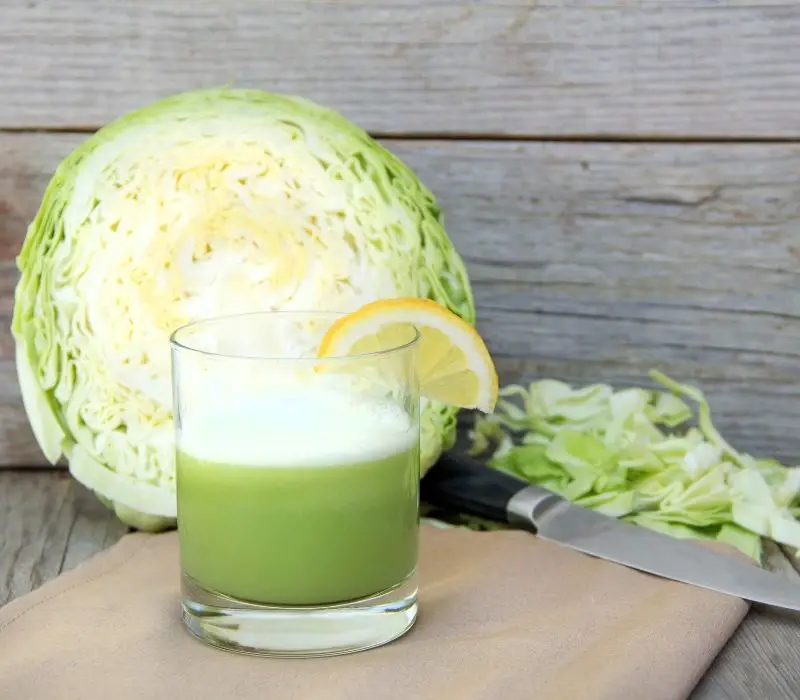 1 quarter head of green cabbage
3 carrots
4 celery stalks
Cabbage has so many good minerals in it for you. I like to add it to soups and often make coleslaw to help with daily cleansing. Cabbage help in weight loss, stomach ulcer, constipation, boosts immune and like all other portions fights cancer. It's a great idea to add just a small wedge to any juice (even just plain apple) for extra nutrients.
GREEN JUICE FOR PERFECT SKIN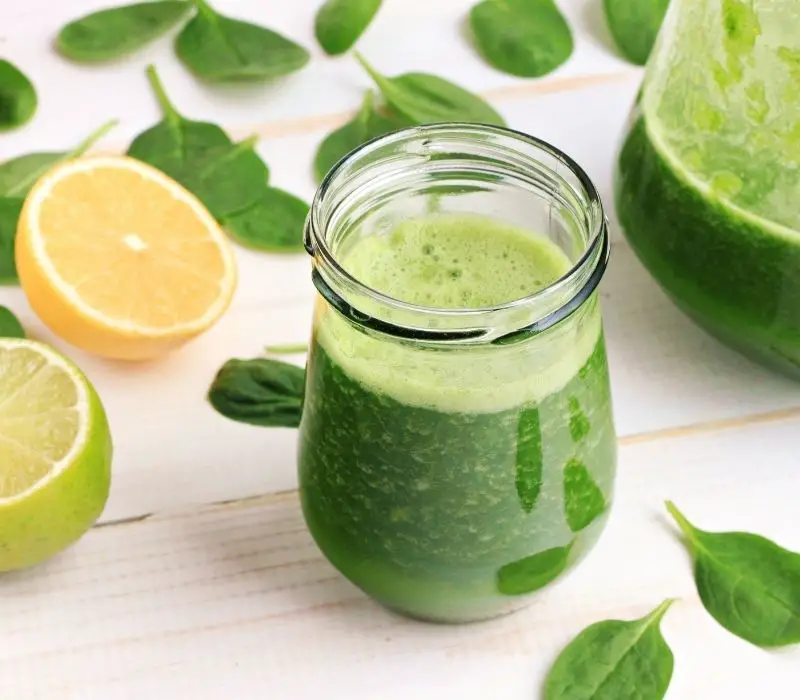 1 cucumber
1 parsnip
2 or 3 carrots
Half lemon
Quarter green pepper
Cucumber and bell pepper are good sources of silicon which is recommended to strengthen skin hair and nails. Studies show that foods high in silicon reduce signs of aging, improving thickness, and reduces wrinkles!
TOTAL BODY DETOX JUICE
1 tomato
1 asparagus
1 cucumber
Half lemon
Asparagus is a natural diuretic and helps to flush toxins from the entire body, promotes kidney cleansing, lowers blood sugar. Adding asparagus to detoxifying juice bring in potassium, fiber, thiamine & vitamins. 
LIVER CLEANSE JUICE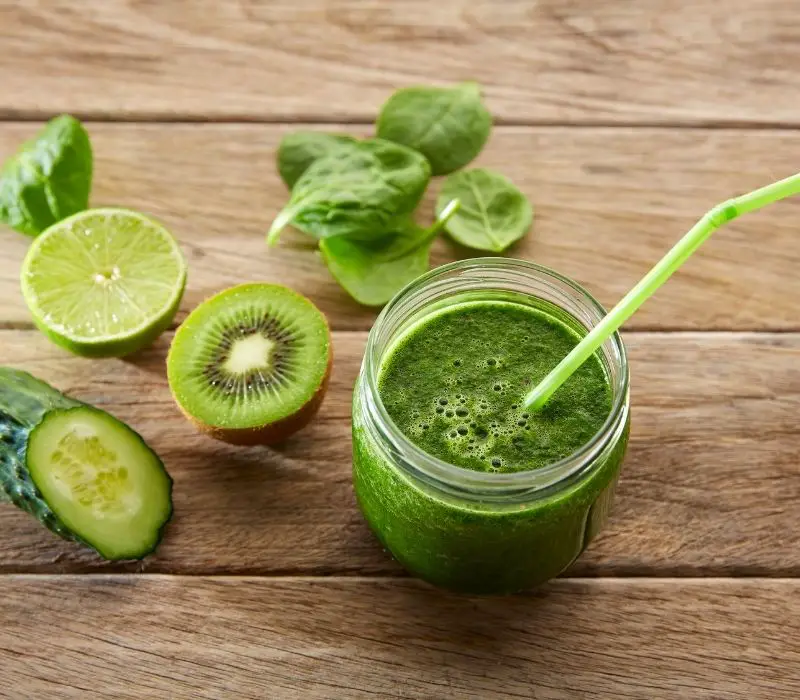 1 handful of dandelion
3 to 4 carrots
Half cucumber
Half lemon peeled
Dandelion juice is a traditional remedy for cleaning the liver and has been used for ages. You could also add dandelion tincture to any juice if you can't find the greens in your local market. The liver is the blood filter of our body and it accumulates lots of toxins and bad substances. A healthy liver can help in weight loss, boost energy levels, and store vitamins. You can also call this the recipes for weight loss.
Healthy Tips
These detox drinks are best for everyone. Especially for people who enjoy alcohol or smoking. Our body is an excellent machine, it can take damage and recover like nothing happened. It extracts the goods and filters out the toxins of all food we take. Our only responsibility is to occasionally if not regularly provide it with the vital needs.